Kitchen Appliance
Cleaning
Kitchen appliances are the most valued items in a commercial kitchen. From dishwashers to sandwich makers, all of the electronic appliances and tools are of dire importance in the kitchen. It is impossible to run a restaurant successfully if you do not have your appliances properly working. In that case, you will need the service of a kitchen cleaning company.
Are you wondering why? Don't worry; we will explain.
We know that different restaurants use different varieties of equipment with different sizes and price ranges. These appliances are the backbone of any restaurant kitchen. So it is essential to keep these appliances in good working condition. 
Every restaurant staff handles these appliances with care and precision. Yet these appliances get damaged easily, and you will have to repair them often. 
We will help you maintain the proper working of your valuable kitchen appliances.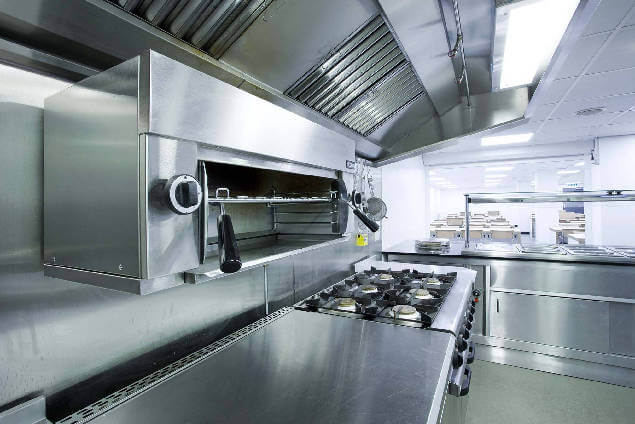 How can a kitchen appliance cleaning company help in maintaining equipment?
One of the common reasons for damage to electrical appliances is food that gets stuck in and on these appliances. Removing that from time to time and keeping them in a hygienic condition will be beneficial for the long life of your appliances.
Regular kitchen appliance cleaning is a must!
We know how busy the commercial kitchens of Pittsburgh are. It won't be possible to wipe away stains or spills as soon as it happens. Burnt crumbs of bread might get stuck on the stovetop and cause corrosion. The slushy ingredients can fall over the dishwasher or fridge and make a forever home there. Food particles can fall behind or under these appliances, inviting pests and causing damages to electrical cables.
The only way to save your appliances is to clean them regularly. When we say regular, we mean at least once a day; make sure your cleaning staff gives your appliances a good wipe after closing the restaurant. It will remove a great deal of dirt and grime from them. 
Because the longer these particles stay there, the more difficult it will be for removal. So daily cleaning is a must.
Nevertheless, your cleaning team might find it difficult to wipe down the hard grease marks, oil stains, and other food particles. They might also miss out on the dirt that falls on the unreachable parts of your appliances. Or perhaps they see the stains, but don't have the tools to remove the oil or grease. That's where a commercial kitchen cleaning company can help with your kitchen appliance cleaning tasks.  
Why should you consider the service of a professional kitchen cleaning company?
No one knows better than us about the difficulty of cleaning the greasy dirt of kitchen appliances. However, we have specialized equipment and tools to handle this heavy dirt stuck on metal.
Our team can also find even the minutest waste present on all the blind spots. We wipe down all the grime, grease, and stains on your appliances to give them a new life.
Another need for kitchen appliance cleaning is that unhygienic appliances can be a source of contaminated food. Molds accumulate on the dirt and affect the quality of the food and the consumers' health.
So with us, no more dirty appliances and no more unhealthy food!
Up In The Hood Cleaners at your service!
We have years of experience in restaurant hood cleaning and kitchen appliance cleaning. We know how valuable these appliances are for your business and how to handle different appliances.
We do a quick analysis on the condition of all of the appliances before setting our hands on them. This helps us pick the right cleaning solutions and tools for your equipment. We take pictures before and after our cleaning to give you insights into the condition of the appliances. With Up In The Hood Cleaners in your kitchen, be assured that your appliances will be thoroughly cleaned. Don't forget that we're also hood cleaners as well. 
You might have time to wait, but your appliances don't. So call us now for kitchen appliance cleaning!
1850 Centre Ave, Pittsburgh, PA 15219