Are you looking for a trusted hood cleaning service in Pittsburgh, PA?
You are at the right place! Up In The Hood Cleaners, is the provider of the most trusted hood cleaning for restaurants in Pittsburgh is here to help. 
We provide top-quality cleaning that effortlessly helps you pass the fire marshal's and health department's inspections.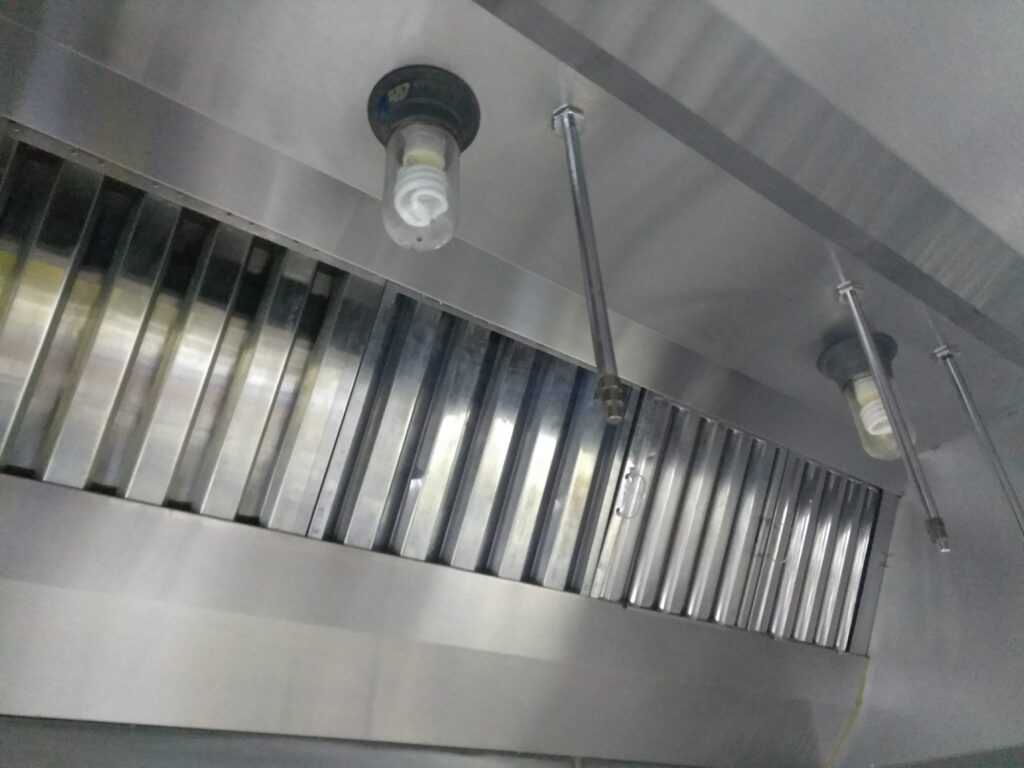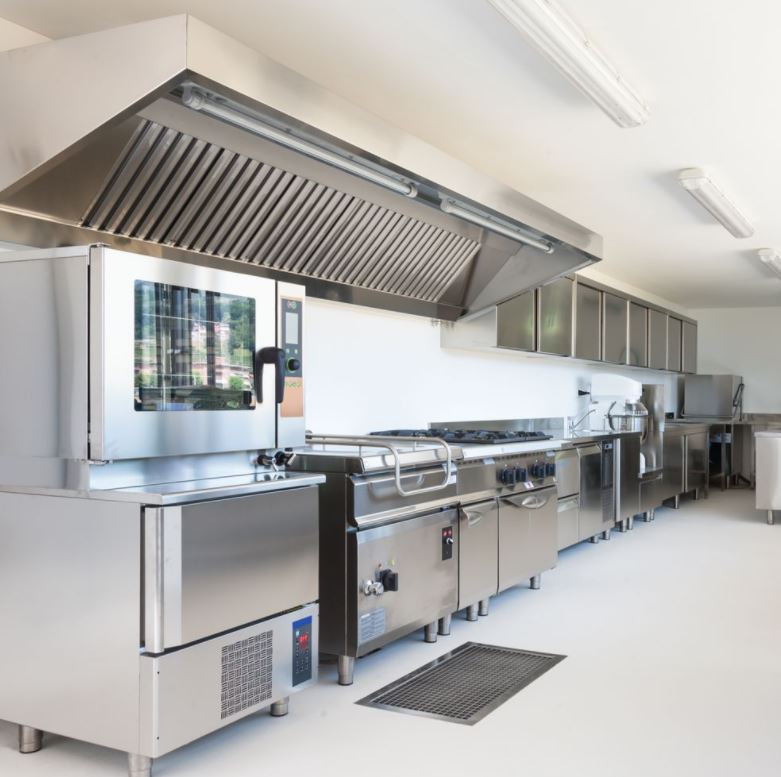 If you are a restaurant owner in Pittsburgh, this is what we want you to know about hood cleaning.
Owning and running a restaurant in Pittsburgh, PA, has its own perks and pitfalls. You have an excellent opportunity for commercial restaurant business as people there appreciate good food. However, with business comes competition. Several restaurants serve delicious food, so, to be one of the top-ranked restaurants in Pittsburgh, you have to do more than serve yummy food.
Hygiene is one of the top concerns of everyone going out to restaurants. If your restaurant fails to be hygienic, you will lose your customers. So make sure your dining area and kitchen are spick and span before opening.
The dining area is the portion of the kitchen people see, whereas the kitchen is the back-end of a restaurant. The kitchen is where all the real work is happening, and people are more concerned about the hygiene of the kitchen.
Look at your kitchen and ask yourself, how does it look?
Even when it looks neat and clean, it might not be hygienic and safe, or meet the standards. So, take a closer look into your kitchen and check your hoods, exhausts, and areas that may be ignored. Are those areas clean, or are there grease build-ups?
We know that it will be grimy and greasy; grease is the villain of all commercial kitchens that stands in the way of a cleaner appearance. 

How can grease affect your business?
Different restaurants serve different types of cuisine, and each cuisine demands a different style of cooking. Oil plays a major role in almost all restaurants, no matter what the cooking style is. The oil and other food particles that sizzle out of the pots and pans during the cooking process easily find their way up to the hood.
Food particles and oil build-up create a stubborn, fire-hazardous, grime in your hood. Undoubtedly, grease stains are the most difficult to remove as they cannot be removed with regular cleaning solutions or techniques. 
Our modern tools and trained staff can remove the grit not just from the surface but from the vent and the fan. We leave no grease spots on any part of the kitchen hood unit.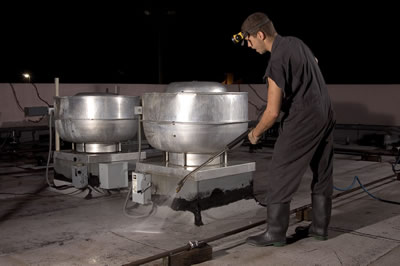 Need of Hood Cleaning for Restaurants
If you are new to the restaurant business in Pittsburgh, you might be wondering why you should clean your hood? After all, It's inside your kitchen, and your customers will not see it.
However, that is not the case; officials have the authority to inspect your kitchen anytime. The fire marshal of Pittsburgh will inspect your kitchen every once in a while to check the safety.
The oil on the hood is highly flammable, it can ignite when the temperature is high, and once it starts burning, the fire will be hard to put out. If officials spot unmanaged grease on your hood or exhaust system, they will not give you a green signal, and you will have to pay hefty fines and clean your hood system, all while your business is shut down. The grease in the hood will restrict you from getting a good report from the fire marshall.
The other official authority that can hold you back from the smooth running of your business is the Pittsburgh Health Department. The grime and dirt in the kitchen hood will become the breeding ground of germs and microorganisms. If you do not clean your hood for a long time, you can even spot mold and fungus growing on them. It affects the hygiene of the kitchen and creates health issues for your staff and customers.
Along with that, these microorganisms also produce unpleasant smells that will spread all across your kitchen. A health department official can ask you to shut down the restaurant for a professional restaurant cleaning.
Our expert team is on the rescue!
Up In The Hood Cleaners has provided the best restaurant hood cleaning services for years in Pittsburgh. There are no reputable restaurants left in the area that haven't availed of our specialized services.
We have a team of trained staff who know how to deal with different types of dirt and stains in the kitchen. Our team starts the services with a complete inspection of your kitchen; we inspect everywhere, from sources of the grease to the rooftop grease container. That way, no spot of grease or grime stays in the kitchen for a long while after our cleaning session.
A safe and hygienic kitchen is our promise!
We not only clean your kitchen but also take care of the equipment. Our years of practice have given us insights into handling kitchen equipment. We care for your kitchen the way you care for it and ensure that everything remains safe while we clean.
Our team uses the latest tools and FDA-approved cleaners to clean your kitchen. Thus you get a neat and spotless kitchen in a shorter time, and the neatness lasts for a longer time.
Our years of expertise in different kitchens have taught us what cleaning suits different kitchen parts. We also believe that paying attention to detail is the best way to ensure the neatness of the kitchen for an extended period. So, we clean the surface, every corner of the vent, and the fan of your hood system. We don't leave a single spot of grease anywhere on your kitchen hood.
Benefits of our restaurant hood cleaning
Here is what we assure you when you hire us for a hood cleaning service:
Fire code Inspection:
When you are a restaurant owner in Pittsburgh, you have to make sure that your kitchen follows the instructions of the fire department. One of their strict policies is mandatory professional hood cleaning. Regular cleaning diminishes potential kitchen fire hazards due to grease stuck on the hood system. We return your hood to perfect condition; giving you a clean report from the fire marshals or health officials.
Insurance company:
It is a big risk to run a restaurant without a full coverage insurance policy. When you contact an insurance agent for a policy, one of their requirements is to have the kitchen cleaned professionally periodically. It ensures that there won't be any fire hazards due to your negligence. Our certified hood cleaning will make you eligible for the insurance amount without any trouble.
Germ-Free hood system:
As you already know, there are a lot of sources for disease-causing germs in your kitchen, you must keep it clean. Hoods are one of those spots that are out of reach, so you need a professional's help. Our cleaning ensures that the vent and fan of your hood system are germ-free.
Pest removal:
Do you know that your hood vents are homes for pests too? When you leave your hood system untouched for a long time, pests and rats make a home there. If you don't clean your kitchen regularly, you'll need a pest control service. A dirty kitchen will bring into question the quality of the food you serve and create troubles in your kitchen. Ensure that your kitchen does not have a pest infestation. You need to check the hood occasionally to avoid this. However, we will clean your hood when you hire us for professional cleaning.