There is no restaurant in Pittsburgh without a good team of cleaning staff, but is that enough for a complete restaurant cleaning? Whether you need kitchen exhaust system cleaning or just a deep clean of the appliances and equipment, it's smart to hire a pro. 
Picture this scenario, your restaurant is in a crowded street of Pittsburgh, and there are many competitors near you. Your restaurant has stunning décor, and you serve tasty food, but your dining area is not clean. Will customers want to visit your restaurant?
Probably not, they will choose any of the other restaurants, and just like that, you will lose business. So keeping the whole restaurant in a clean and hygienic condition is of the utmost importance.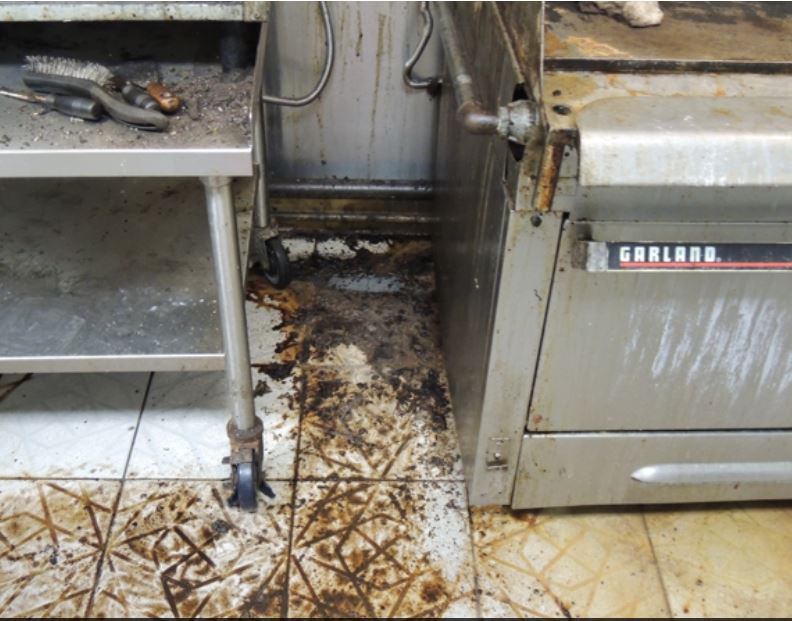 Why do we need professional cleaning?
People go out to restaurants not just to have food but also for quality time. Restaurants in Pittsburgh are venues for professional meetings, romantic dates, meetups with friends, andt more. So, setting a good ambiance for all gatherings is quite significant.
Setting ambiance is not just about placing good decor or playing music; it is also about the neatness of the place. Regular vacuuming of the floor and changing table cloths won't make your restaurant neat. There are several blind spots in your restaurant that even your cleaning staff may miss. Leaving such places uncleaned for any significant amount of time will affect the hygiene of your restaurant.
The unhygienic state of your restaurant can also give you a bad report from the health department. The report from health department officials will affect your ranking and reputation.
Your cleaning staff might not keep the restaurant clean the way we can. Keeping a restaurant clean is not as easy as cleaning vessels or wiping the glass doors; it has to be spick and span clean.
From the entrance to the backdoor, no place should remain dirty; and for this much cleaning, you will need professional help.
How do Up In The Hood Cleaners help with Restaurant Cleaning?
We have years of experience in restaurant cleaning services, through which we know the areas that demand special attention. The places like the backside of your appliances, the corners of your dining area, and the bottom of the furniture demand separate cleanings.
The residue of food particles stuck on the walls and food waste that remains unnoticed in the corner are all breeding grounds for germs. It also invites insects and pests. Think of the bad reputation your restaurant will get if anyone notices this.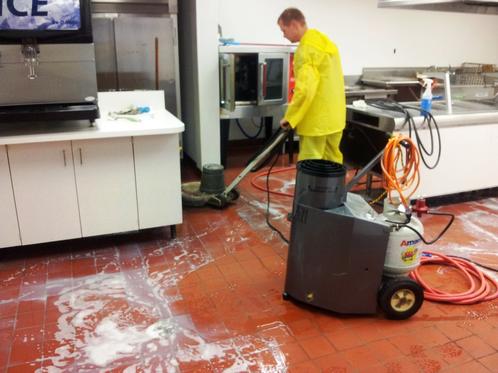 Our expert team with years of training will help you keep your restaurant beautiful. We first inspect your restaurant to mark the areas that need attention. During this step, we also take pictures of all the nooks and corners of the restaurant.
Our restaurant cleaning services include kitchen cleaning, lounge, and dining area cleaning. We offer end-to-end cleaning to keep your entire restaurant safe and pleasant for your customers and staff.
Benefits of professional cleaning by Up In The Hood Cleaners
Up In The Hood Cleaners, restaurant cleaning is an all-inclusive package that can give a fresh look to your restaurants. We take care of your furniture and expensive decor and clean them for a good look. Here are the things that you are getting after our cleaning session:
Sparkly clean interiors

: We use the finest quality cleaning solutions that are FDA-approved for cleaning. Get nothing but the best after our cleaning session.
Hygienic environment:

Our deep cleaning kills all the disease-causing germs present in even the inaccessible parts of your restaurants.
A certificate of cleaning:

After our cleaning session, we paste a sticker on your door mentioning the cleaning date. So your customers and the health department officials will understand that the restaurant is safe and clean.
Considering a cleaning from us? Call now to tell us what concerns you most about your restaurant's cleanliness. We handle it all!!
1850 Centre Ave, Pittsburgh, PA 15219